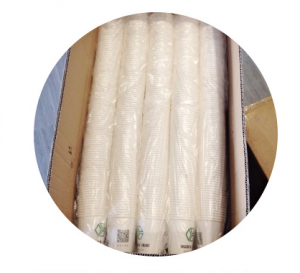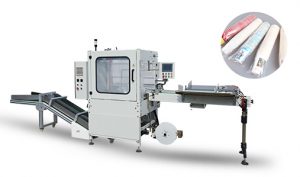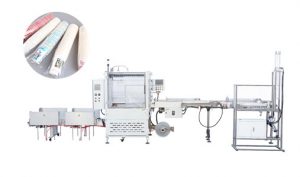 主要特点:
1、自动纸杯(碗)包装机-解决了粉尘,手指印,头发等二次污染的风险。这是手工作业中的普遍问题。并大大减少了直接人工,降低了包装材料的成本。使包装效果更漂亮。它是纸杯制造商现代化生产的必要设备,也是人们替代机器的最佳选择!
2、具有自动送膜,排气,色标跟踪,单、双列包装等功能。它可以连接到多台纸杯机上,形成一条全自动生产线。可以根据纸杯的尺寸自动调整生产线。杯子可以自动分类并运输到指定的纸箱,并且可以将喷墨打印机安装在包装上。 及型号批号。
Main features:
1、Automatic paper cup (bowl) packaging machine ——solve the risk of secondary pollution of dust and finge rprints, hair, etc. This is a common problem in manual work. And greatly reduce direct labor and reduce the cost of packaging materials. Make the packaging effect more beautiful. It is the necessary equipment for the modern production of paper cup manufacturers, and it is the best choice for machines to replace people!
2、With automatic film feeding, venting, color mark tracking, single and double column packaging and other functions. It can be connected to multiple paper cup machines to form a fully automatic production line. The line production can be automatically adjusted according to the size of the paper cup. The cup can be automatically sorted and transported to the specified carton, and the inkjet printer can be installed on the package. And model batch number.
Main Technical Parameters

型号

Model

QZB

包装速度

Packing Speed

UP to 18 packs per minute

包装口径

Packing Caliber

C 60- C 95mm, paper bowl: c 100-C 150mm

包装长度

Packing Length

UP to 630mm

包装膜材料

Packaging Film Material

HDPE.LDPE.PP.POF, PO

包装膜厚度

Packaging Film Thickness

15um-50um

机器总功率

Total Machine Power

4kw

电源电压

Power Supply Voltage

Single phase 220V ± 10%, 50HZ

气源

Air Source

0.6MPa

机器重量

Machine Weight

About 1000kg
Note:Because of technical improvements,machinery apperance,technical parameters may be changed without notice.