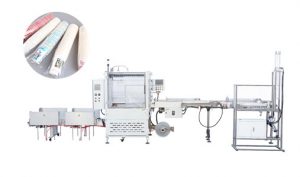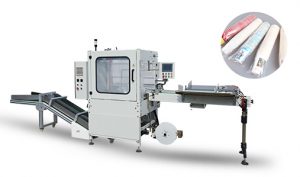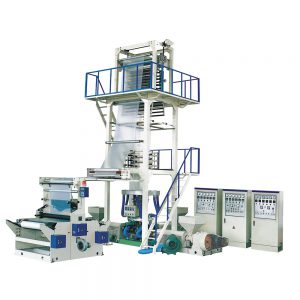 特征:
1.本机采用台湾触摸屏电脑显示,PLC电脑程序可编辑。
2.自动计秒,可自由设定号码。
3.计算机定长,打印彩色标记轨道方向,完成后自动停止。
4.高压静态处理器,自动恒温加热控制器。
5.本机具有自动打孔功能。
6.放卷磁性粉末张力控制,带有手动,自动侧面校正控制。
7.本机采用全方位超声波焊接,袋口折焊,侧面封口,一次完成,速度快,操作简便,封口牢固,美观大方。
Features: 
1. This machine adopts Taiwan touch screen computer display, PLC computer program which can be edited. 
2. Auto meter counting &stopping, could freely setting number. 
3. Computer Fixed-length, printing color mark track orientation, Auto-stop when complete. 
4. High voltage static processor, Auto constant temperature heating controller. 
5. This machine has the function of automatic punching. 
6. Unwinding magnetic powder tension control with manual, Auto side-correction control. 
7. This machine adopt ultrasonic welding of all aspects, bag mouth folding welding, side sealing, once full completed, fast speed, easy to operate, firm sealing, beautiful and decent. 
| | |
| --- | --- |
| Non Woven Bag Making Machine Type | TYG-700(5 in 1) |
| Production Speed | 20-120pcs/min |
| Bag Width | 100-800mm |
| Bag Length | 200-600mm |
| Bag-Making Thickness | 20-120g |
| Power Supply | 380V/220V |
| Total Power | 18KW |
| Overall Dimension (L*W*H) | 10.3m*2m*2.1m |
| Weight | 3500KG |