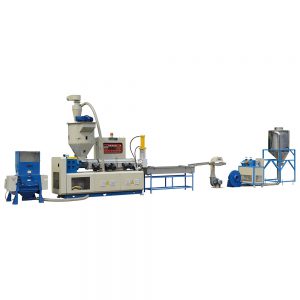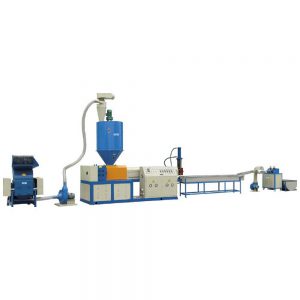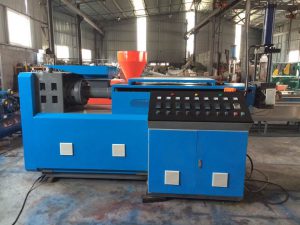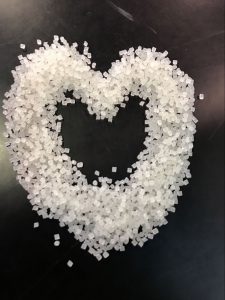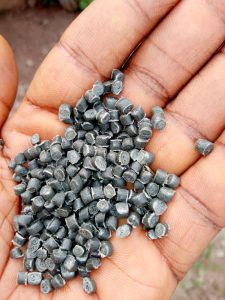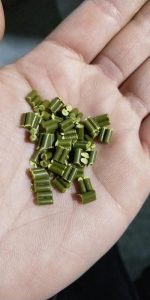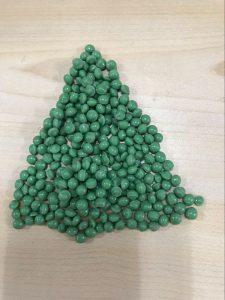 用途:塑料造粒机用于各种塑料造颗粒使用,主要可供ABS  PP  PS  PP-R  PET  ABS+PC  POM等塑料造粒。
特点:
1:螺杆精心研发设计,整机及各零部件配备合理,线路均采用三火一零加热。
2:螺杆针对料子特性而设计,产量高,做出的料子光泽性好颗粒饱满,整机配置加大,增加设备使用寿命,外观合理化设计。
3:该设备合理的设计增加生产量,做出的产品价值大,减少维修时间,降低维修成本。
4:造粒机具有低能耗的特点,配备大扭矩减速箱及电动机,本机螺杆经过特殊设计,具有无死角不卡铁效果,有效提高了产能,增加塑料塑化效果,设有单排气、双排气结构,干料、潮料、水洗料均能充分排水排气,使颗粒结实饱满光泽度强。
5:高质量的电气与驱动设备,使机器设备在使用中更加安全可靠。
Uses: Plastic granulator is used for various plastic granulation, mainly for ABS PP PS PP-R PET ABS+PC POM and other plastic granulation.
Features:
1: The screw is carefully researched and developed, the whole machine and its parts are reasonably equipped, and the lines are heated by three fires and one zero.
2: The screw is designed according to the characteristics of the material, and the output is high, the material made is good in gloss and full of particles, the configuration of the whole machine is increased, the service life of the equipment is increased, and the appearance is rationalized.
3: The reasonable design of the equipment increases the production volume, the products made are of great value, and the maintenance time is reduced, and the maintenance cost is reduced.
4: The granulator has the characteristics of low energy consumption and is equipped with a large torque reduction box and a motor. The screw of this machine is specially designed to have the effect of no dead corners and no iron jamming, which effectively improves the production capacity and increases the plasticization effect of the plastic. It is equipped with a single exhaust , Double exhaust structure, dry material, wet material, washing material can be fully drained and exhausted, so that the particles are strong and full of gloss.
5: High-quality electrical and drive equipment make the machinery and equipment safer and more reliable in use.
MODEL

SJ-160/2400mm

YIELD

160-1200KG/H

POWER SUPPLY

3Phase/380V/50HZ (can be customized according to requirements)

HOPPER

Size: 800mm*800mm

GEARBOX

Model: 200 Place of Origin: Jiangsu

SCREW

Diameter: 160mm Length: 2400mm Material: 38CR

DRIVE SYSTEM

 

Exhaust screw Origin: Zhoushan

Motor: 50KW

DIE HEAD

Inverter: 50KW

CONTROL SYSTEM

Starting power (hydraulic start): 2.2KW Diameter of the screen: 200mm*200mm

COOLING SYSTEM

Heating power: 15KW Heating system: ceramic heating

PELLETIZING SYSTEM

Startup in zone 5 Electrical accessories brand: China Chint Contactor: Schneider

TOTAL POWER

Size: 2500*400*350mm Material: Stainless Steel