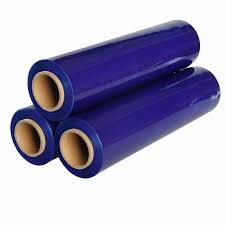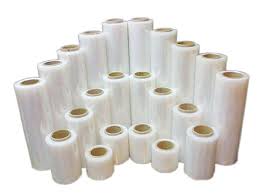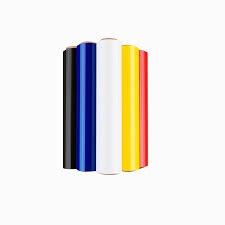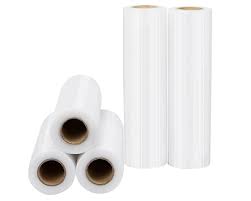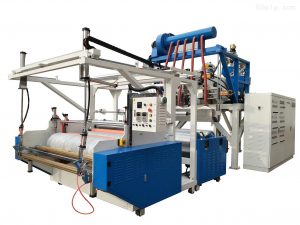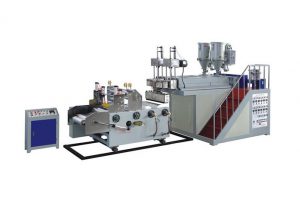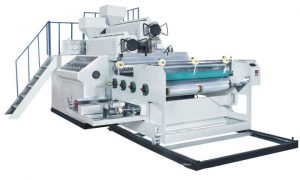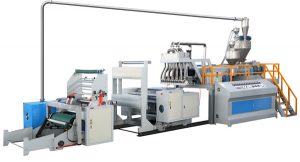 详细说明
双层缠绕膜机组适用于生产低密度聚乙烯(LDPE)或线型低密度聚乙烯(LLDPE)塑料缠绕薄膜。该机采用双螺杆,两个进料斗的原料使用不同的配方,生产的薄膜可达到一边粘的效果,广泛用于建筑材料、五金配件等包装。
详细说明:
1、螺杆、料筒均采用38CrMoAlA合金钢,经氮化处理和精密加工而成
2、冷却装置采用循环水冷却,冷却效果好,从而使薄膜的透明度佳。
Detailed description
The double-layer stretch film unit is suitable for producing low-density polyethylene (LDPE) or linear low-density polyethylene (LLDPE) plastic wrap film. The machine adopts twin screws, and the two feed hoppers use different formulas for the raw materials. The film produced can achieve the effect of sticking on one side. It is widely used for packaging of building materials and hardware accessories.
Detailed description:
1. The screw and barrel are made of 38CrMoAlA alloy steel, which is made by nitriding treatment and precision processing
2. The cooling device adopts circulating water to cool, and the cooling effect is good, so that the transparency of the film is good.
| | | |
| --- | --- | --- |
| Model | DF-50 | DF-55 |
| Screw diameter | Φ50mm | φ55mm |
| Screw length to diameter ratio | 30:1 | 30:1 |
| Screw speed | 10-120rpm | 10-120rpm |
| Product width | 200-500mm | 200-500mm |
| Product thickness | 0.008-0.04mm | 0.008-0.04mm |
| Main motor power | 11kw | 15kw |
| Heating power | 15KW | 20KW |
| Water consumption | 0.5m3/h | 0.5m3/h |
| Total weight | 3T | 4T |
| Dimensions | 5600*1500*1800mm | 6000*1500*2500mm |